Prerna's Best Selling Courses
Prerna Tutorials is a Professionally-run Premier Educational Institute. Our Goal is to establish a brand all over India and make it synonymous with value-added education. Presently we are imparting education to students pursuing C.A., C.M.A, C.S. We dream of a world where there will be no geographical barriers to knowledge and education.
The training imparted is very exhaustive and wholly concept based. The conceptual explanations are supported by contemporary problems picked up from examinations held not only in India but around the world. The question set not only covers the past papers but also the problems which peep into the future. No wonder, then, that what is asked at various professional examinations is almost always same as or similar to what is taught at Prerna Tutorials. Also, the training is very systematic, well planned and absolutely time bound.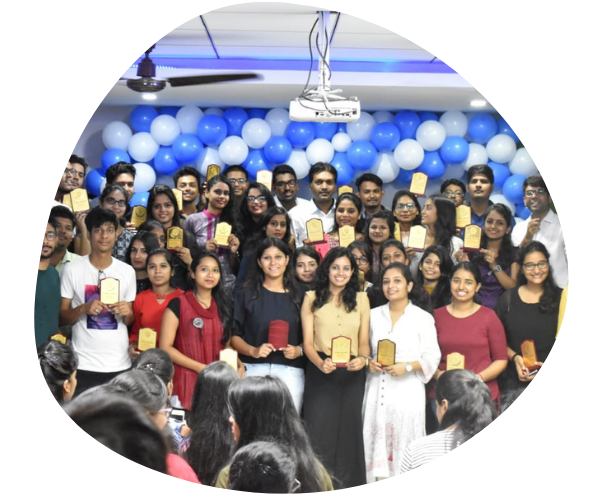 Mentor | Founder
CMA RAMESH GUPTA
CMA RAMESH GUPTA, Founder and Director of PRERNA TUTORIALS. he IS A RANK HOLDER AND HAS SECURED AIR 3 IN CMA. HE IS A DEVOTED, COMMITTED AND PASSIONATE EDUCATIONIST, WHO HAS MADE A MARK IN THE EDUCATION INDUSTRY OF NORTH-EAST.
He is In Teaching Profession since 2001. He is the Top most faculty of NORTH-EAST India for ACCOUNTANCY AND TAX related subjects. He has Taught more than 10,000+ students of highly competitive courses like CA, CS &CMA in his tenure. He plays multiple roles as a mentor, motivator and friend to his students.

CA KAMAL MOUR is a First-Class Graduate and have done B Com from Gauhati University. He has been teaching Mathematics and Statistics to students over the last 20 years at CA and CMA Foundation Level & CS Entrance Level. He has also completed various Post Qualification and Certificate Courses of ICAI like DISA, DIRM, Concurrent Audit, GST, Forensic Audit, Ind AS, BRSR & Peer Review. His supportive nature and unique teaching techniques makes him popular among the students.

CS PINKY DAGA is a Company Secretary with a teaching experience of over 7 years. Having been associated with over a thousand students in the past years, she is known for making dry theoretical subjects interesting. In tune with her heart of entrepreneur she is now associated with Prerna Tutorials. She takes Business Law, Corporate Law, Business Correspondence and Reporting subjects and believes in supporting students at every stage of their journey, motivating and mentoring them.

CA Vishal Bhattad Founder and Director of VSmart Academy. He is In Teaching Profession since 2005. He is the Top most faculty of India for Indirect Taxes, GST related subjects. He has Taught more than 100,000+students in his tenure. He is Known as "IDT Guru" among CA, CS, CMA students and professional fraternity

CA Sarthak Jain is a qualified Chartered Accountant He has mANY years of teaching experience of Accounts, Law, Auditing & Assurance, AS, FR, Advance Auditing & Professional Ethics. He plays multiple roles as a mentor, motivator and friend to his students.
Nandini Agarwal
19. September, 2021.
My experience of CA Inter was amazing. Highly professional teachers 🤩 just cleared my inter and a huge part of my success goes to them . I would highly recommend every CA student to join the classes 😃.
Neha Shah
19. September, 2021.
Best Institute for CA,CS and CMA in north east India ..I cleared my CA inter Both groups from this institute under the guidance of our respected faculties .My overall experience was amazing...
Dilip Kumar Poddar
19. September, 2021.
Cleared first group with sir's help..very good cochin with experienced faculty
Priyanka Sahu
1. September, 2021.
Best coaching institute 😀 teachers are also very supportive . Thank you for providing us the best faculty and also thank you for your guidance .
Piyush Jain
1. September, 2021.
One of the best coaching center for CA/CS /CMA.Faculties are very helpful. Ramesh sir's experience help me very much to overcome from every problem. Ramesh sir is very friendly teacher very easy to communicate
Nihar Agarwal
1. September, 2021.
The style of teaching makes us reduce our efforts and stress n helps Enjoy the class...
Bhumika Agarwal
1. September, 2021.
Undoubtedly best coaching centre in north east. You are not gonna regret it. I really want to appreciate the teachers. The way they interact with students, way of teaching , making learning so interesting and easy.